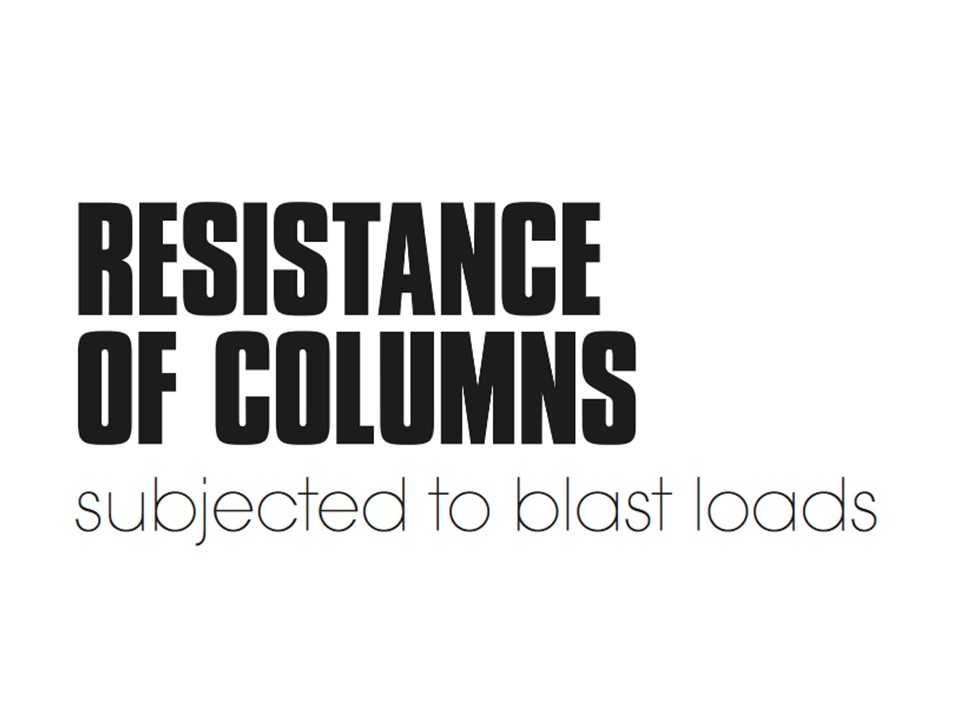 RESISTANCE OF COLUMNS
Subjected to blast loads. In this study, a reasonably simple and accurate model that can be used to predict the response of reinforced concrete bridge structures under blast threats was developed and used to determine the blast resistance of bridge pier columns.
Bridge design in the United States is primarily governed by standards set by the American Association of State Highway and Transportation Officials LRFD Bridge Design Specifications [1]. Although the LRFD Specifications recognize the importance of blast loading, these standards do not contain corresponding design provisions in detail. For example, AASHTO notes that the blast force (BL) is governed by the size, shape, type, and location of the explosive charge as well as other parameters, but suggests that specific design criteria are to be determined by the bridge owner. Although various elements of a bridge structure may be damaged due to blast load, including the deck, girders, piers, abutments, and even foundation components, of particular importance are the bridge columns (piers), which are highly exposed and if severely damaged, may lead to the progressive collapse of the entire structure [2].